Day 1: Arrival Cairo
Today, you take your first steps towards a new adventure… Board your flight to Cairo International Airport where we will be waiting for you just before customs for any assistance needed before we transfer you to your chosen hotel to settle in and relax.
Overnight : Cairo Hotel
No Meals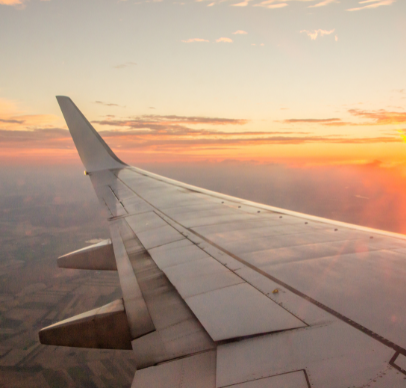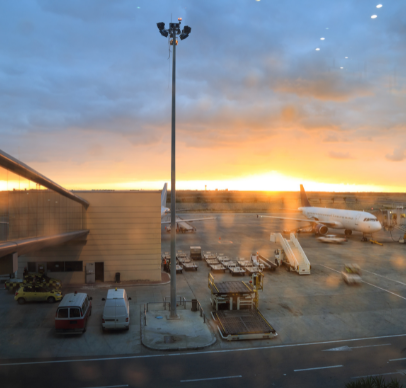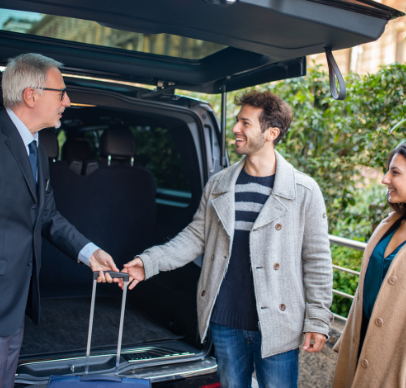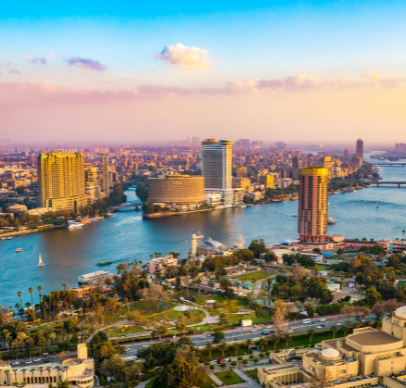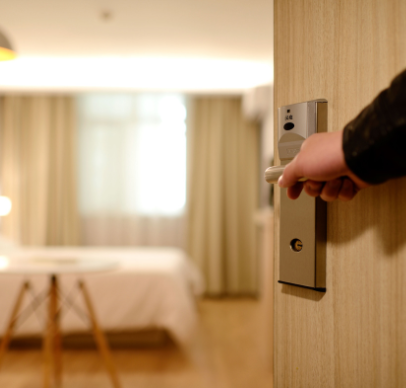 Day 2: Discover the Pyramids, Sphinx and Sakkara – Sleeper Train to Aswan
Rise and Shine to your first day of exploring Cairo's Highlights. This morning you will be met at your hotel by your private guide for a full-day tour of the pyramids at Giza, Sphinx and Sakkara. Take in the fascinating great Pyramids from a different perspective as you ride a camel (Optional) through the Sahara desert at Giza, we will show you the best spots for a perfect photo shot ! get creative standing super close to the Sphinx while you take pictures at this breathtaking sight. We then take a short drive to the Saqqara where the first pyramid was ever built by the ancient Egyptians. Can you believe that The Step Pyramid of Djoser was constructed in 2648 BC ?! …
In the early evening, you will experience a different side to traveling in Egypt, grab your belonging before we head to the train station to board the sleeper train to Aswan.
OVERNIGHT : on board sleeper train.
MEALS: Breakfast and dinner.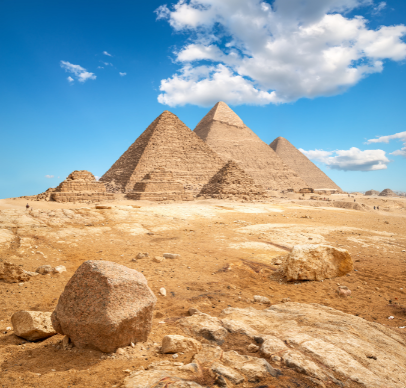 Day 3: Exploring Aswan's Treasures: High Dam, Philae Temple, and Cruise Beginnings
Upon arrival to Aswan, we will start our trip with a visit to the High Dam. Afterward, a short boat trip will take you and your private guide to the Temple of Philae which was the center of worship of the Goddess Isis and thus attracted pilgrims from all over the ancient world. The original island is now completely submerged by the waters of Lake Nasser. In a spectacular rescue operation, the great temples and monuments of Philae were relocated to the nearby Island of Agilkia, where they now are perched. After discovering and admiring the romantic Temple, your private vehicle will take you to your chosen cruise where we will get you checked in for your fisrt of many nights on board.
OVERNIGHT : onboard cruise ship.
MEALS : Breakfast, Lunch and Dinner.

Day 4: Nile cruise to Edfu & Kom ombo
Today, we embark on a leisurely journey down the Nile, reveling in the serene atmosphere on the sun deck while observing the tranquil rhythm of rural Egyptian life along the riverbanks. Our initial stop brings us to the striking riverside temple at Kom ombo, known for its unique design as a double temple. One side is devoted to Sobek, the crocodile god, while the other is dedicated to Horus, the falcon-headed Sky God.
Our voyage continues, taking us to the magnificent Temple of Horus at Edfu. This evening, we will spend the night here, immersing ourselves in the rich history and culture of this ancient land.
OVERNIGHT: Nile Cruise Boat
MEALS: Breakfast, Lunch, Dinner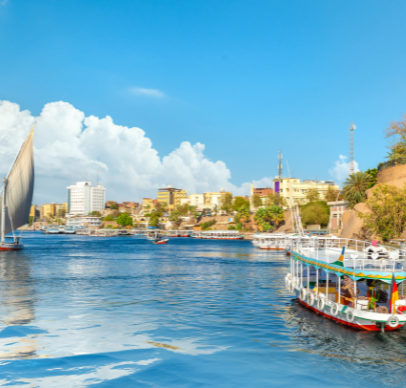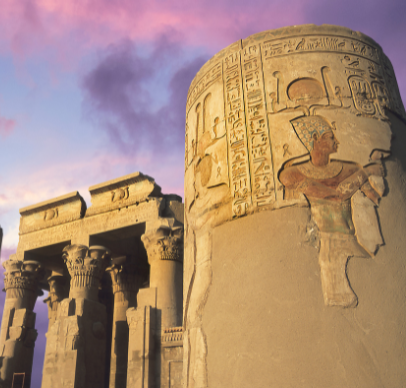 Day 5: Discover the Valley of the Kings, Hatshepsut Temple, Colossi of Memnon Karnak and Luxor Temple
Put on your walking shoes and get excited for your full day of more sightseeing, get an early head start in order to avoid the sultry hot sun of noontime. Your cruise will set anchor at the west bank of Luxor, taking in the ghostly valley of the kings filled with the spirits of the Pharaohs of days gone by. Entering some of the tombs is truly an experience that will give you goosebumps!
Your private guide will then take you to Deir El Bahari and walk down the colonnaded avenue of Queen Hatshepsut's temple, afterward, you will walk along and feel tiny next to the towering Colossi of Memnon, followed by a visit to the east bank of Luxor.
Your last stops of the day will be at Luxor and Karnak Temples, walk through the giant pillars and walls of both temples with its engraved and hidden symbols and messages that your Egyptologist guide will encrypt for you, take in the tall sculptures of some of the leaders of ancient times.
At the end of your tour of the West and East bank of Luxor, Your vehicle will take you to Luxor airport for your flight back to Cairo for overnight.
OVERNIGHT : Cairo hotel.
MEALS : Breakfast.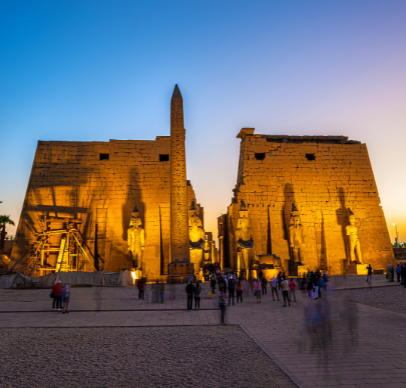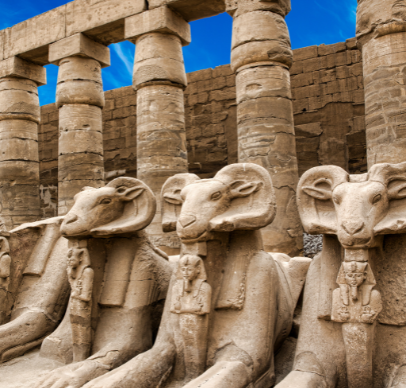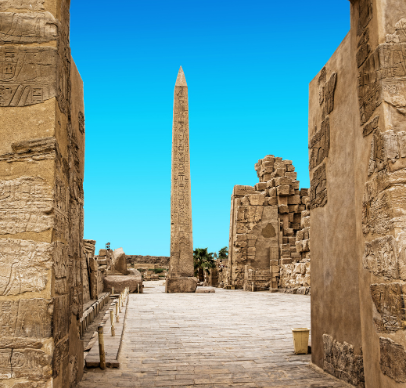 Day 6: Luxor, Karnak temple
Your morning is leisurely, allowing you to savor a well-deserved rest and a welcome lie-in after yesterday's early start.
Following lunch, our journey continues with a visit to the colossal temple complex of Karnak, which once served as the religious epicenter of Thebes and Upper Egypt. An extensive avenue, flanked by sphinxes, connected it to Luxor, while a canal provided a link to the Nile, facilitating the movement of the sacred boats of the god Amun.
Upon entering through a smaller sphinx-lined avenue, constructed by Ramesses II, you'll encounter the monumental pylon entrance. Inside the expansive Courtyard, three chapels stand dedicated to the deities Amun, Khous, and Mut. The awe-inspiring Hypostyle Hall boasts 134 towering columns, each intricately adorned with depictions of gods, pharaohs, and hieroglyphic inscriptions embellishing the walls.
As a highlight of this Egypt guided tour, there's an extraordinary opportunity for a hot air balloon flight over the west bank of the Nile available this morning. This adventure offers a chance to witness the sunrise as the balloon ascends, promising a truly remarkable experience.
OVERNIGHT: Luxor 5-star hotel
MEALS: Breakfast
EXTRAS: Hot air balloon in Luxor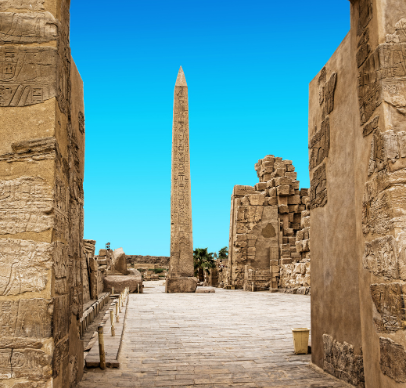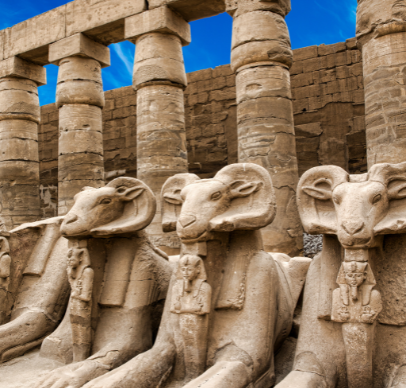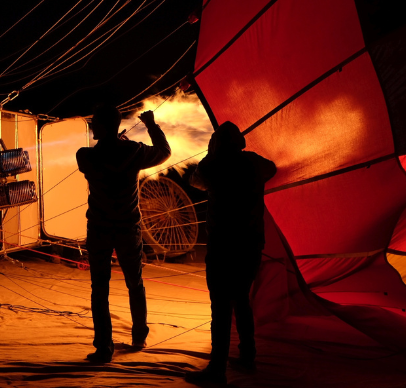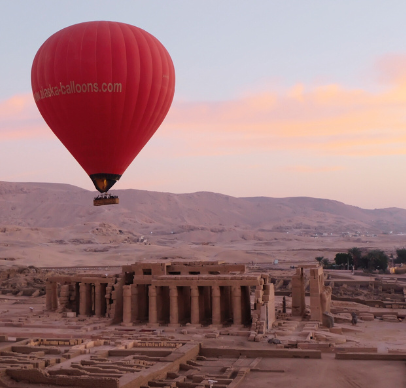 Day 7: Luxor to the Red Sea at Hurghada
Following a leisurely morning, we bid farewell to the Nile Valley and journey to the Red Sea's enchanting resort town of Hurghada. Upon arrival, we check into a luxurious 5-star resort. During your stay here, you'll enjoy a 'soft all-inclusive' package, which covers all meals, soft drinks, and snacks, excluding alcoholic beverages.
OVERNIGHT: Hurghada – 5-star resort
MEALS: Breakfast, Lunch, Dinner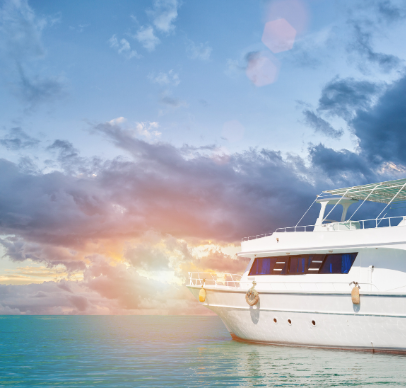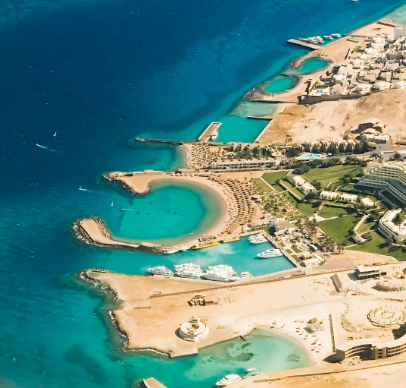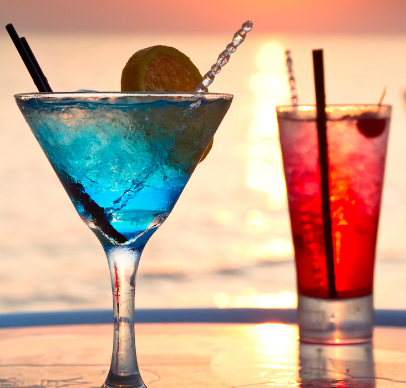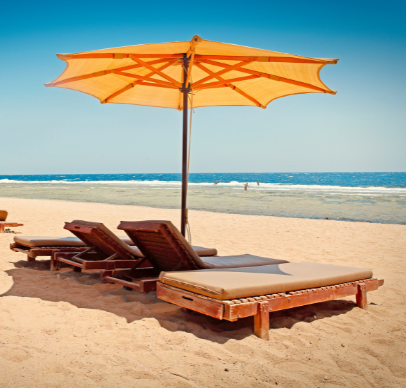 Day 8: Hurghada, Red Sea. Free day
Today is all about relaxation and enjoying your time by the Red Sea in Hurghada. This coastal paradise is renowned worldwide for its exceptional scuba diving and snorkeling opportunities, thanks to the vibrant marine life thriving in the Red Sea's clear waters. Divers from around the globe flock here to explore its underwater wonders.
For those seeking adventure, Hurghada offers a wealth of activities such as windsurfing, kite surfing, glass-bottomed submarine excursions, quad biking adventures in the desert, serene camel rides, and exciting sea fishing trips. Our local representative, stationed in Hurghada, will be readily available to assist with arranging any of these activities.
Hurghada itself boasts an intriguing marina and an old town that invites exploration, offering a blend of modern amenities and a glimpse into its historical past. Whether you choose to indulge in thrilling water sports, immerse yourself in the underwater world, or simply relax on the beach, Hurghada promises a memorable and rejuvenating experience.
OVERNIGHT: Hurghada – 5 star resort
MEALS: Breakfast, Lunch, Dinner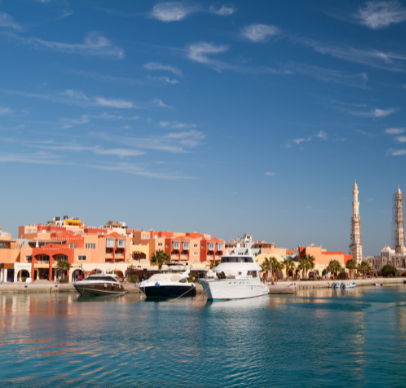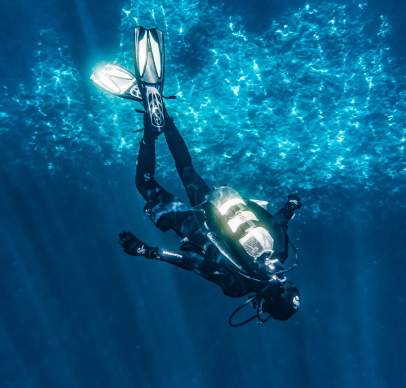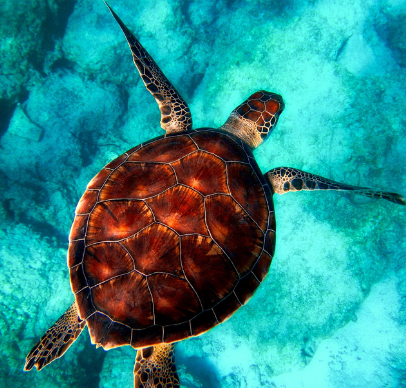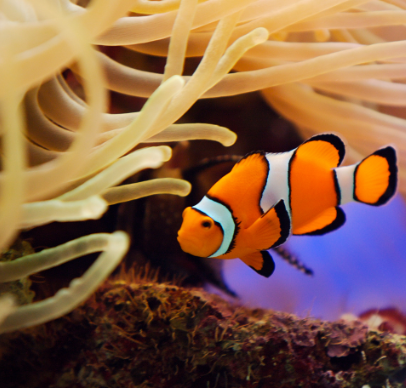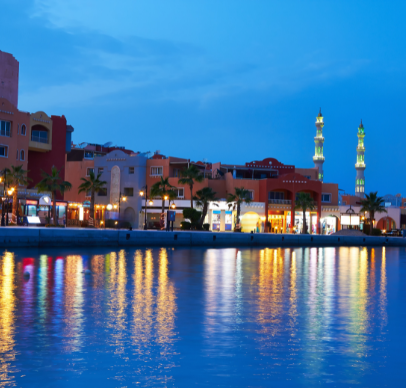 Day 9: Red Sea, Another Free Day
Today, you have yet another day at your leisure in Hurghada, granting you the freedom to unwind or partake in the exciting array of adventurous activities available. Our local representative remains at your service, ready to assist with any arrangements or recommendations to make your stay in Hurghada as enjoyable as possible.
OVERNIGHT: Hurghada – 5 star resort
MEALS: Breakfast, Lunch, Dinner



Day 10: Red Sea at Hurghada, free day
Today, you have a free day to unwind and savor the delights of the Red Sea. Hurghada is renowned worldwide for its exceptional scuba diving and snorkeling opportunities, with the vibrant marine life of the Red Sea drawing divers from across the globe. For those seeking adventure, there are options for windsurfing, kite surfing, glass-bottomed submarine tours, quad biking, camel rides, and sea fishing trips. Our local representative, stationed in Hurghada, will be available to assist with any arrangements you'd like to make.
Hurghada itself offers an interesting marina and an old town waiting to be explored. If you desire, we can arrange additional nights at the resort in Hurghada to extend your stay here. Please feel free to contact us for details and pricing.
Please note that by adding extra nights in Hurghada, you will depart from the group and miss the remaining activities in Cairo. You can choose to conclude the tour in Hurghada or arrange a later flight back to Cairo. For further information and customized pricing, please reach out to us.
OVERNIGHT: Hurghada 5-star resort
MEALS: Breakfast, Dinner, Lunch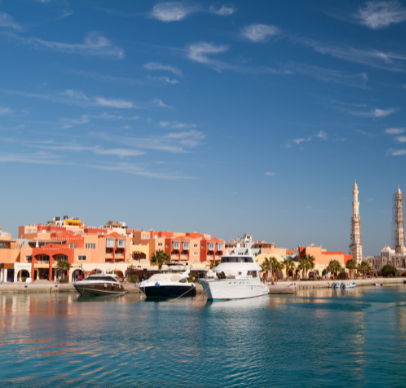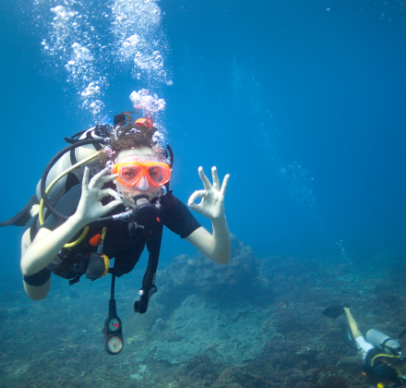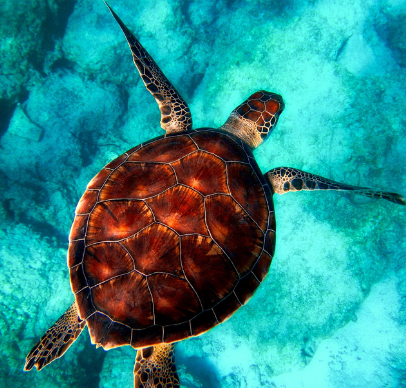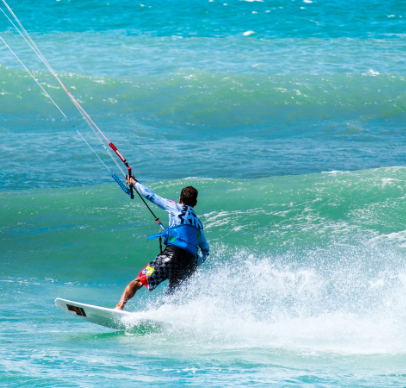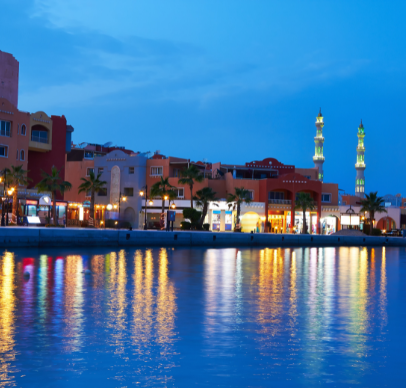 Day 11: Flight from Hurghada to Cairo, Free Day
Enjoy your breakfast, our representative will assist you with a smooth check-out from the hotel before heading tot the airport for a short domestic flight to Cairo and once there, the rest of the day is yours to enjoy at your leisure. You might be interested to visit Cairo's famous Khan el Khalili Bazaar and the old city or just relax and enjoy your hotel's facilities. we will leave that up to you…
OVERNIGHT : at Cairo hotel.
MEALS: Breakfast.

Day 12: Discover the Egyptian Museum and enjoy your free afternoon
Rise and Shine we are back in the buzzing capital! Enjoy your breakfast, today we will take you on a guided tour of the amazing Egyptian museum, where you can see the famed solid gold King Tutankhamun's death mask. You may also want to visit the Royal Mummies room that will just give you chills…. the rest of the day will be yours to do as you wish.
OVERNIGHT : at hotel.
MEALS: Breakfast.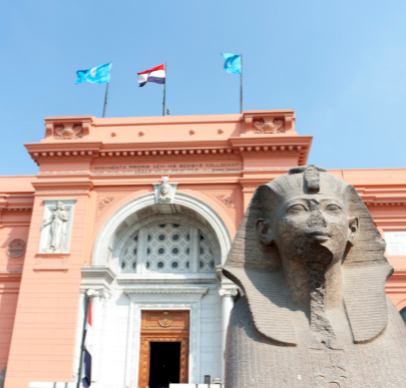 Day 13: Cairo, Transfer to the airport
Today, you have the freedom to explore at your own pace until it's time for your departure transfer to the airport. If you wish to extend your tour, options include enjoying additional time at the Red Sea, embarking on day trips to Alexandria, or visiting the esteemed World Heritage Site of Wadi Rayan and the Valley of the Whales.