Shopping in Egypt is not for the fainthearted – it takes some bold bargaining and an unyielding attitude. Not to fear though as your expert guide will be by your side for any assistance or advice. Once you have grasped this unique way of procuring local keepsakes, the fun will begin.
The vast array of bazaars scattered across the country not only offer all the Egyptian novelties you could dream of, but they are also excellent places to soak up the culture.
Get ready to be overwhelmed
Your first shopping experience in Egypt is sure to be a shock to the system and it does take some getting used to. The popular Khan El Khalili in Cairo's Islamic district is one of the many markets that we will visit on our Egypt tours. This bustling blend of stalls, restaurants and shisha bars is one of Egypt's oldest bazaars. Overfriendly salespeople will try to grab your attention while strong spicy aromas linger in the air and a maze of stalls overflowing with trinkets call for extensive perusing.
Snack while you shop
Remember to keep those energy levels up while meandering or the heat and the chaos just might defeat you. Finding a spot to refuel in any marketplace is easy as there will always be a nearby food stall or a shaded café for a refreshing cup of mint tea.
Your guide will lead you to one of his favourite hangouts where you can rest those feet and try smoking a shisha with the locals. You can also taste the classic Egyptian dish of kushari – a mix of rice, macaroni and black lentils topped with a thick tomato sauce and fried onions.
Pay for good quality
No matter how genuine the piece of papyrus or precious stone looks, if it's in a marketplace it won't be the real deal. Those wanting to invest in a souvenir of higher quality should find an established dealer or retailer. Ask your local guide on your Egypt tour for suggestions or directions to the nearest reliable trader. If you are lucky, you still might be able to haggle for a cheaper price. When it comes to gold, many jewelers will insist that that their pieces are 18ct – make sure to confirm, as they can sometimes only be 9ct.
Get into the spirit of things
A shopping experience in Egypt isn't just about bundling as many silk scarves and mini-pyramid models as you can into your bag. The enjoyment also lies in the engagement and banter with the local merchants as you wander around. It is true that numerous salespeople just want you to linger longer at their stall, but there is no harm in exchanging some stories too.
Haggling is part of the fun
It's time to put your shopping preconceptions aside and get ready to master the art of haggling. If you need some tips or advice on our Egypt tour, you guide will help you out. Just remember that in Egypt, haggling is completely acceptable and vendors expect you to ask for a better price.
The first price of an item given is usually ten times the worth of the item so we suggest starting at one tenth of the cost offered. You should always propose a maximum price and stick to it. If the vendor doesn't agree and you walk away, they will usually call you back so that you can buy the item at your chosen price.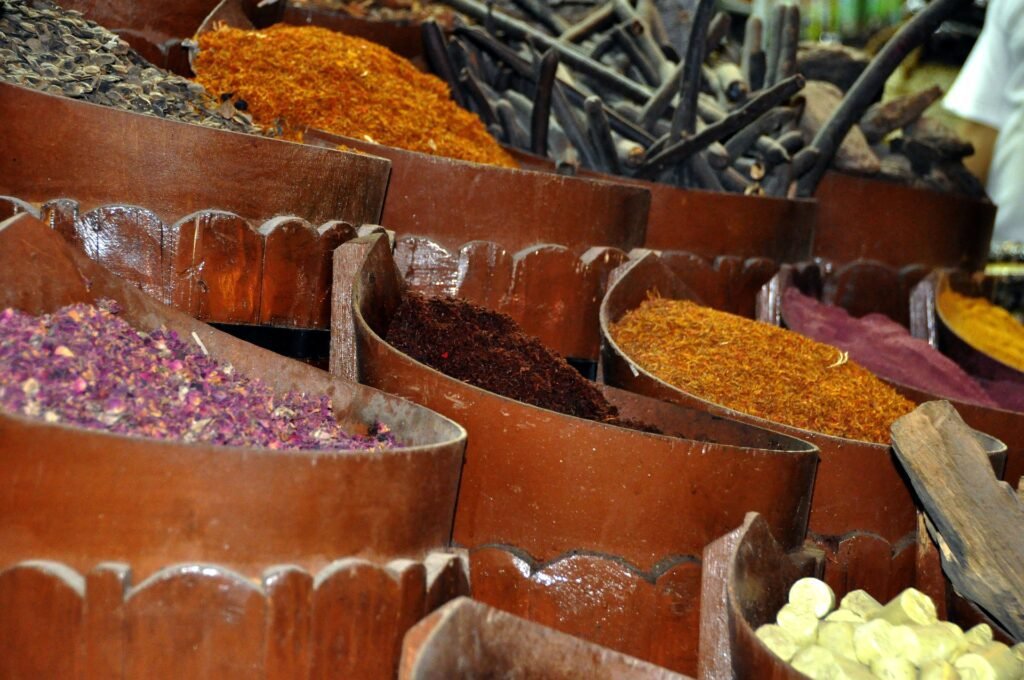 What to buy
Egypt is famed for its gold items especially the Egyptian cartouche. This oval shaped nameplate features different hieroglyphic symbols and can be hung as a pendant on a necklace. These pendants are sold in most gold shops and you can have your name engraved onto it. On our Egypt tour, we suggest asking your guide's opinion on the quality of the gold before purchasing it. Be careful showing your newly bought cartouche on the street as other vendors will offer to test the metal of yours and then replace it with a fake.
Egyptian papyrus is another nice keepsake to take home after your holiday. This was the first writing material known to man and you will encounter many stalls on our Egypt tours that actually sell fake papyrus. Banana leaves are often used instead and can easily be identified. If you need any help, just ask your guide to take a look at it.
If you are looking for any home furnishings, the Egyptian markets will be sure to appease. Beautiful carpets, lamps and alabaster ornaments are some popular picks. If an ornament is made out of real alabaster, the vendor will drop it on the floor and it will not break. Muski glass is another favoured item that is usually shaped into cups and other items for the home.
Any additions to your spice rack can be found in one of the many stalls – they also make for great gifts. You should only purchase whole spices and never ground as they are the most fresh. We recommend stocking up on karkadai (hibiscus), kamoon (cumin) and ifil iswid (black pepper). Stay away from the saffron, as it is often quite tasteless in Egypt. Along with seasonings, stalls selling spices usually also offer herbal treatments, aromatic soaps and henna.
Always shop around
You will soon notice that the various shops sell the same products and you might find an even cheaper version of that product around the corner. As a result of this we recommend that you do some thorough browsing before you actually buy.